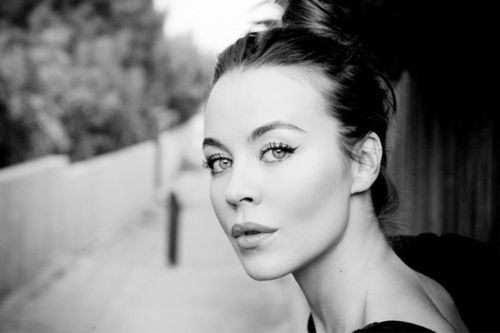 Over the last few days, we have been preparing some flyers for our Theory of Names workshop in September.  As we did, we recalled that when we hear a beautiful name we smile.  A beautiful name engages people.  It makes them happy.  It might even make them like the person more (true?).
But we also recalled that an amazingly beautiful name  – especially, a beautiful female name – can provoke a feeling of awe and wonder.  Have you ever silently gone "wow" when you've heard an amazingly beautiful name?
We read an article in the English Independent newspaper earlier today on the rise of Russian fashion industry, and surprise, surprise, the so-called top 5 people in the sector, all have pretty amazing names- 
1. The designer and wife of Russian isurance billionaire, Ulyana Sergeenko (see picture above)
2. Irina Shayk, model girlfriend of Ronaldo, who also came up on our blog entry on Superwags
3. Anya Ziourova, stylist that has worked for Katy Perry, Eva Herzigova and Monica Bellucci
4. Miroslava Duma, founder and editor of digital fashion news journal Buro 24/7 and
5. Mikhall Urzhumtsev, CEO of Melon Fashion Group, Russia's most successful fashion retailer.
So if you want to start a trend or a movement, maybe spend a few minutes getting the names right first?
What do you think?