The Revolution Starts here…
What Revolution…?
Of course, we are referring to the revolution in Surname Supremacy, one of the key ideas proposed in our forthcoming e-book on Theory of Names.  And specifically, we are referring to the outstanding community display of Tribal Surname Flags and Coats of Arms in the Eyre Square, city centre area of Galway (on the west coast of Ireland).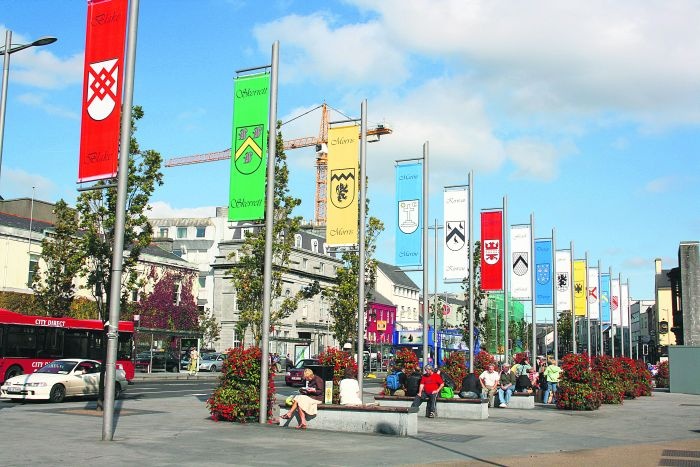 For those in the know, the Tribes of Galway (Treibheanna na Gaillimhe) were fourteen merchant families who dominated the political, commercial, and social life of the city of Galway between the mid-13th and late 19th centuries. They were the families of Athy, Blake, Bodkin, Browne, D'Arcy, Deane, Font, Ffrench, Joyce, Kirwan, Lynch, Martin, Morris and Skerritt. The Tribes were merchant families who prospered from trade with continental Europe and dominated Galway's municipal government during the medieval and early modern eras.
You live and learn…