Covadonga O'Shea & "The Man from Zara"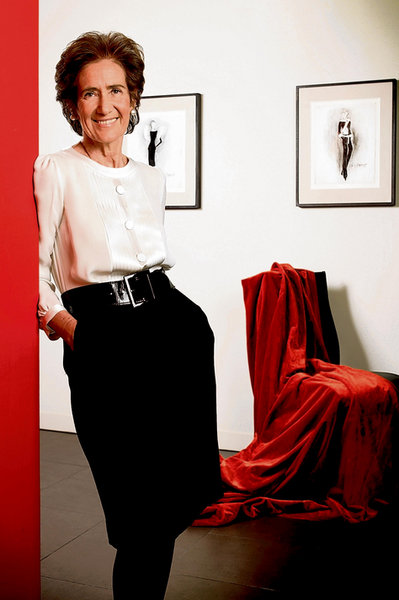 Who is of course… Amancio Ortega, billionaire owner of fashion-chain Zara.
However even Ortega failed to bag our seventh Beautiful Award – which goes to Author of the best selling book about Ortega, Covadonga O'Shea (also one of the most important fashion entrepreneurs and pioneers in Spain).
We like her attitude (and her name). From a recent interview with Dierdre McQuillan, fashion writer for the Irish Times, she says-
"At the time it was a strange thing to call someone Covadonga, but now it has become more popular, though people shorten it to Cova, but I love my name. And Covadonga is such a beautiful place in the mountains. The name means the Cave of our Lady."
Combine this with an O'Shea surname (an Irish Soldier, Henry O'Shea, who became founder of the Banesto bank) and you have the perfect "Salt and Pepper", multi-national twist of prose.
Ladies and Gentlemen – our 7th Beautiful Award winner, the name that is, Covadonga O'Shea.