Yes, we agree – it's a tongue-twister and a gem.  RSS – a three syllable name like the chorus of a rock anthem.  Or three pounding bass notes at the beginning of a angst-ridden belter.
Her biography came out a few months and it's our second rock/ pop biography read of the summer (the first was the 818 page, new Philip Norman, "McCartney" biography) –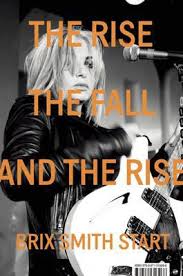 To be honest, we are partial to her real name too – Laura Elisse Salenger.  But hey… congratulations Brix Smith Start – 8th winner of our Beautiful Name Award!