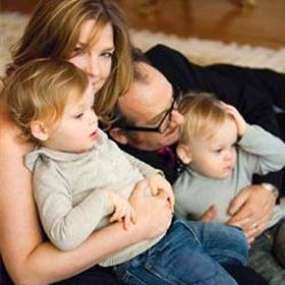 We are of course talking about the second Elvis – Declan Patrick McManus (aka Elvis Costello) and his adorable wife, jazz virtuoso, Diana Krall.
In addition to the 30 studio albums he's written, clearly he and Ms Krall know a thing or two about beautiful baby names, based on the memorable names they gave their twin boys in 2006 i.e.
Dexter Henry Lorcan and
Frank Harlan James.
Touch of class, eh?
So are musician better creators of children's names than the rest of us mere mortals?
Tell us your views!