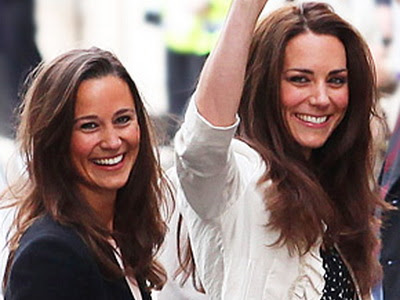 Of course, we all love the Middleton sisters – gorgeous, trend-setters, clever, fun and beautiful.  Some have their favourites, for particular reasons known to them.
But who has the more beautiful, memorable name?  Their full names are-
Catherine Elizabeth "Kate" nee Middleton and
Phillipa Charlotte "Pippa" Middleton.
Which is your favourite?  if we applied our Theory of Names process to their names and awarded each an average weighted score based on the key steps and features of the process, we would give them each a score of-
Kate – 8/10 and
Pippa – 9/10.
What would your scores be?